Keeping your pet healthy has never been so easy! Review your pet's test results, x-rays, immunization records and more with Petly! Request an appointment or order a prescription online. Petly is designed to let you access your pet's health resources when you need them most.
Not only that, but you'll be able to access informative articles about the latest in pet health from the Pet Health Network. From medical articles to behavior tips, breed information to breaking news about tick borne diseases and food recalls, the Pet Health Network has it all to help you keep your pet as healthy and happy as possible.
There's also a live Facebook feed, where you'll see the latest in pet-related news, learn about deals and offers, and stay in touch.
Here is a quick snapshot of what your Petly will look like. To sign up for a Petly account, click on the image below.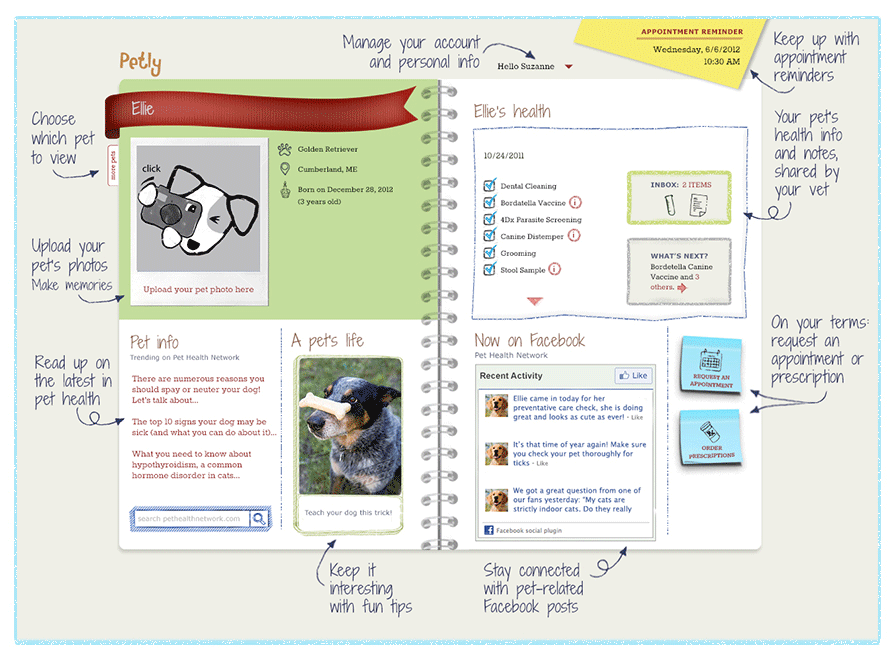 Don't have Petly yet? Give us a call and we will help point you in the right direction!